The most amazing pot roast ever! Made in the IP in just a fraction of the time. So juicy and melt-in-your-mouth tender!
I have never had a pot roast that I didn't like. And this is no exception.
Now it's definitely not your grandma's traditional pot roast as it is made with some very unconventional ingredients like pepperoncini and dry onion soup mix. But fear not because this pot roast will blow. your. mind.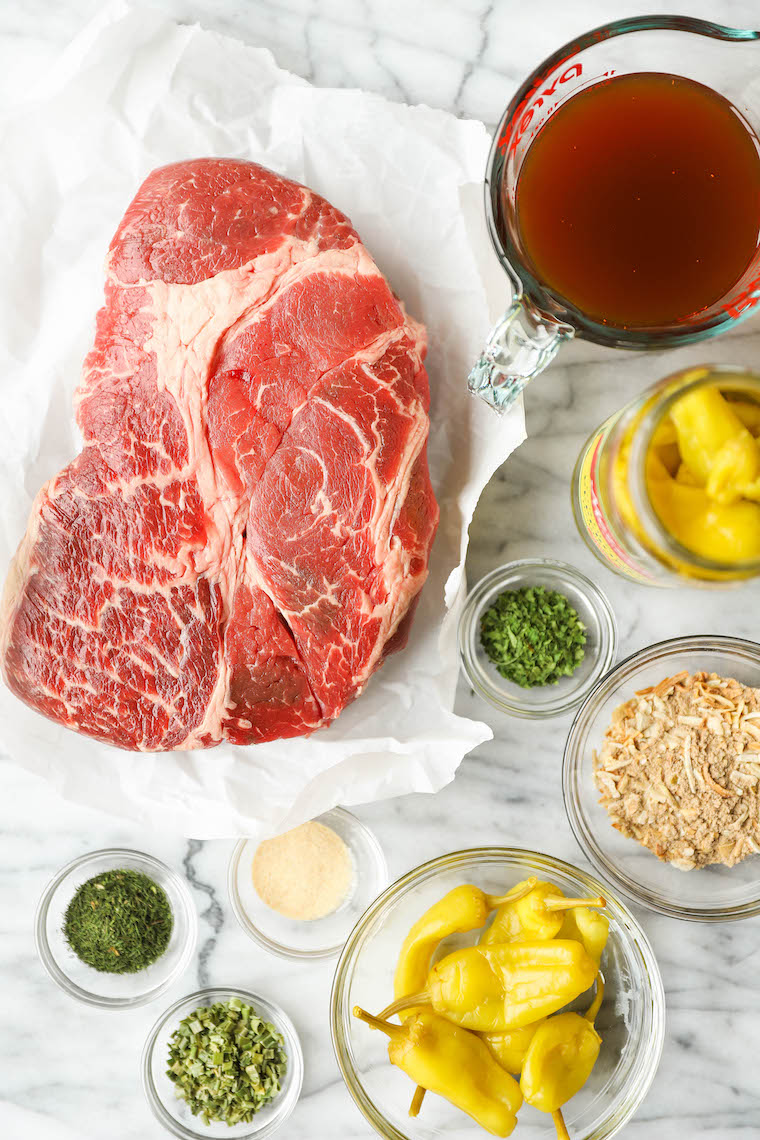 And with the help of the pressure cooker, this is made in just a fraction of the time.
Not only that, the meat is cooked so perfectly. Melt-in-your-mouth tender, literally falling apart with the most heavenly gravy – slightly spicy, tangy and savory. It's also perfect as a low-carb meal if you want to serve this with cauliflower rice and an assortment of vegetables.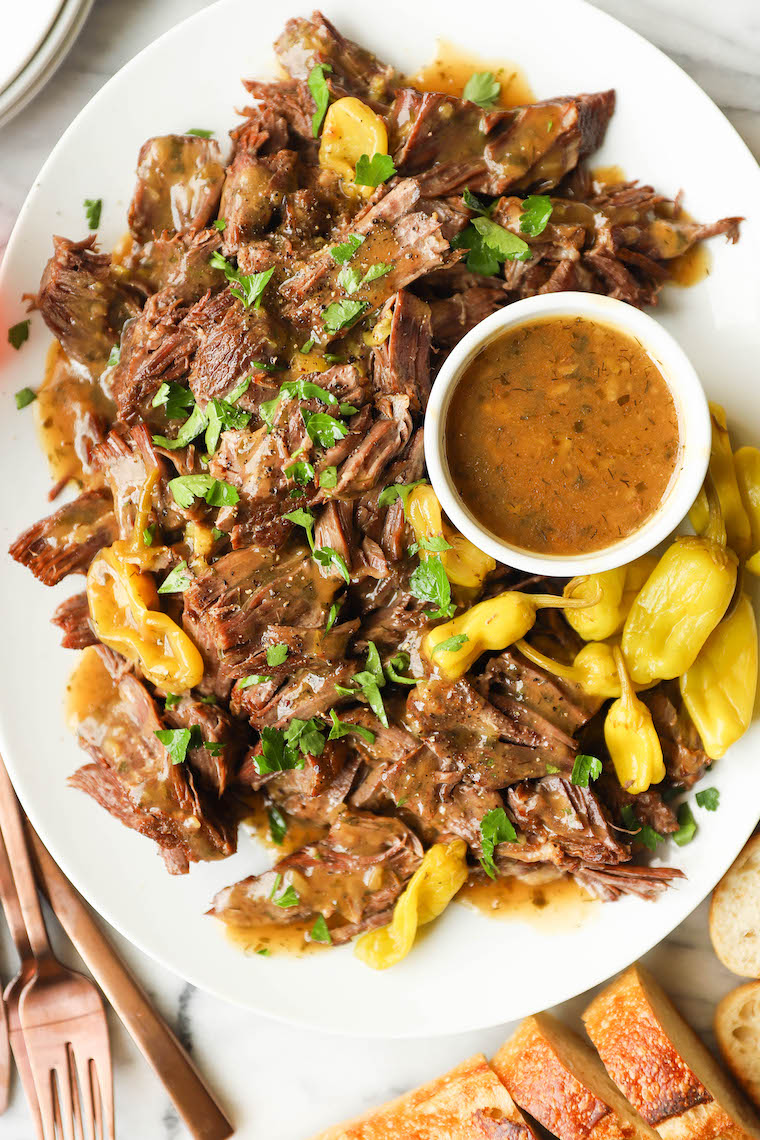 But honestly, I serve the meat as is with all the gravy, a glass of wine and all the crusty bread.
There's just no wrong way to serve this.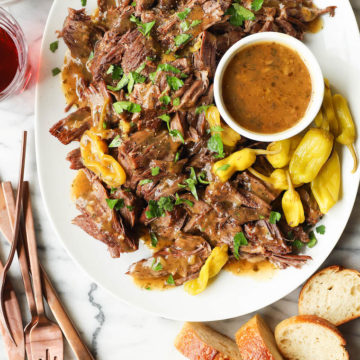 Instant Pot Mississippi Pot Roast
The most amazing pot roast ever! Made in the IP in just a fraction of the time. So juicy and melt-in-your-mouth tender!
entree
Instant Pot Mississippi Pot Roast
20 minutes1 hour 10 minutes
Chungah Rhee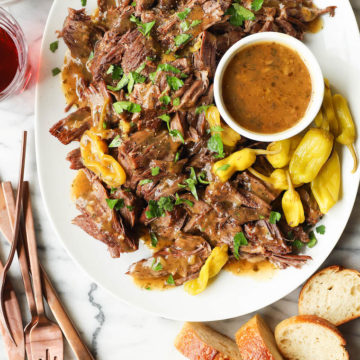 Ingredients:
1 tablespoon canola oil
1 (4 to 4 1/2 pound) boneless chuck roast, excess fat trimmed and cut into 6 pieces
1 cup beef stock
1 (1-ounce) package dry onion soup mix
6-8 jarred pepperoncini salad peppers, plus 1/4 cup liquid from jar
2 tablespoons dried parsley flakes
1 tablespoon dried chives
2 teaspoons dried dill
1 1/2 teaspoons onion powder
1 teaspoon garlic powder
1 teaspoon freshly ground black pepper
3 tablespoons cornstarch
Directions:
Set a 6-qt Instant Pot® to the high saute setting. Heat oil; add beef and cook until evenly browned, about 2-3 minutes per side; set aside.
Stir in beef stock, scraping any browned bits from the bottom of the pot.
Stir in dry onion soup mix, pepperoncini salad peppers and liquid, parsley flakes, chives, dill, onion powder, garlic powder and pepper. Return beef to the pot.
Select manual setting; adjust pressure to high, and set time for 45 minutes. When finished cooking, naturally release pressure according to manufacturer's directions, about 20-30 minutes.
Remove beef from the Instant Pot®; shred, using two forks.
In a small bowl, whisk together cornstarch and 3 tablespoons cold water; set aside.
Select high sauté setting. Bring to a boil; stir in cornstarch mixture and cook, stirring frequently, until slightly thickened, about 3-5 minutes. If the mixture is too thick, add more beef stock as needed until desired consistency is reached.
Serve beef with juices immediately.
Did you Make This Recipe?
Tag @damn_delicious on Instagram and hashtag it #damndelicious.